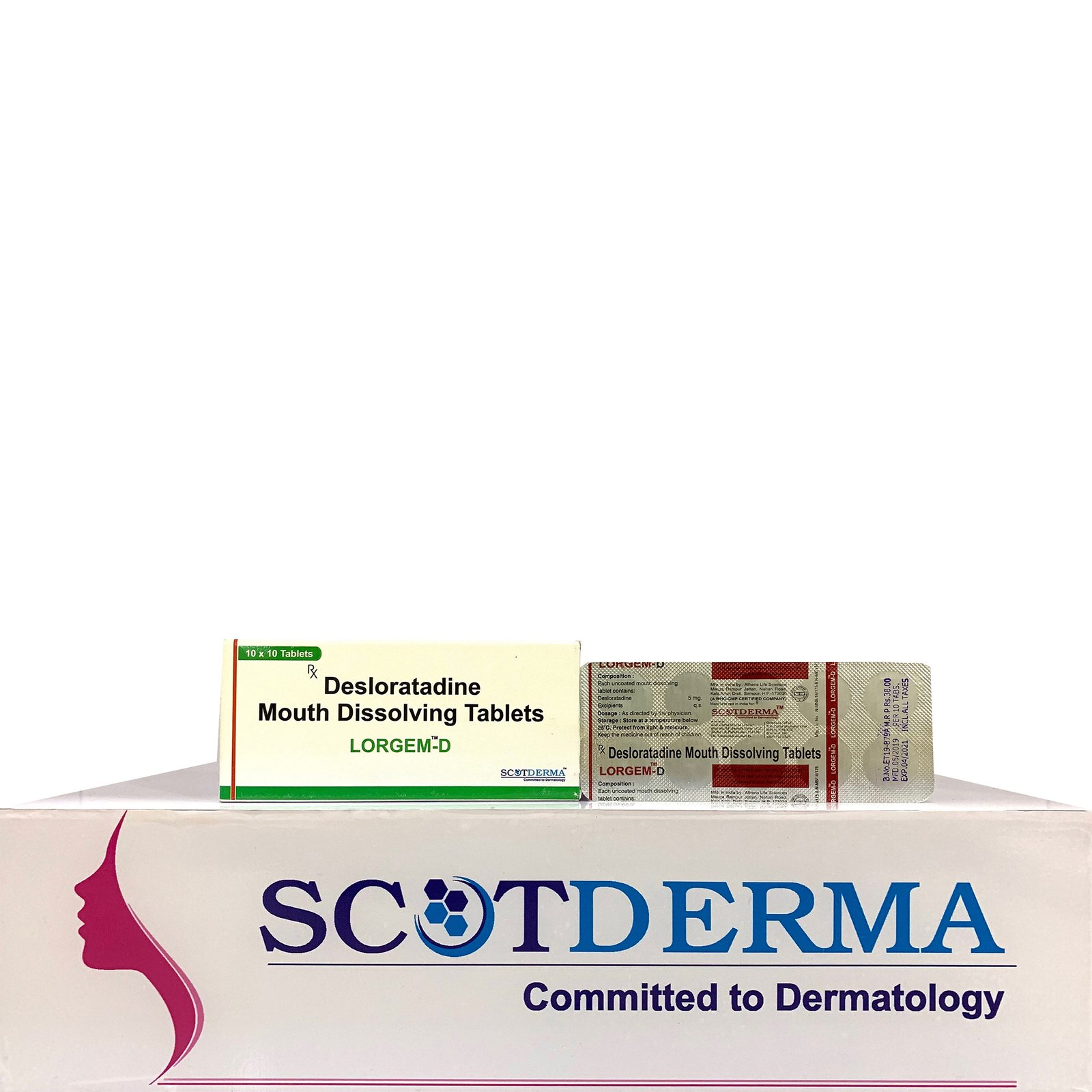 LORGEM D
The LORGEM D tablet range is shaped using Desloratadine 5mg which is helpful in treating the skin hives and itching due to chronic skin reactions in people. Take exactly as your doctor has prescribed. Do not take larger or smaller quantities or longer than recommended. Follow your prescription label's directions. Usually, desloratadine is taken once a day. Follow instructions from your doctor. Do not crush the regular desloratadine tablet, chew it or break it. Swallow the entire pill.
Packaging Manner: 10X10 ALU-ALU
Do not consume this medicine in particular conditions:
Kidney or liver disease.
Desloratadine is harmful to an unborn baby.
It is not good to consume LORGEM D if you are breast-feeding a baby.
Not recommended to a child younger than the age of 18 without the concern of a doctor.
Enquire Now
Product catalog
© 2019 SCOT DERMA PRIVATE LIMITED. All Rights Reserved.