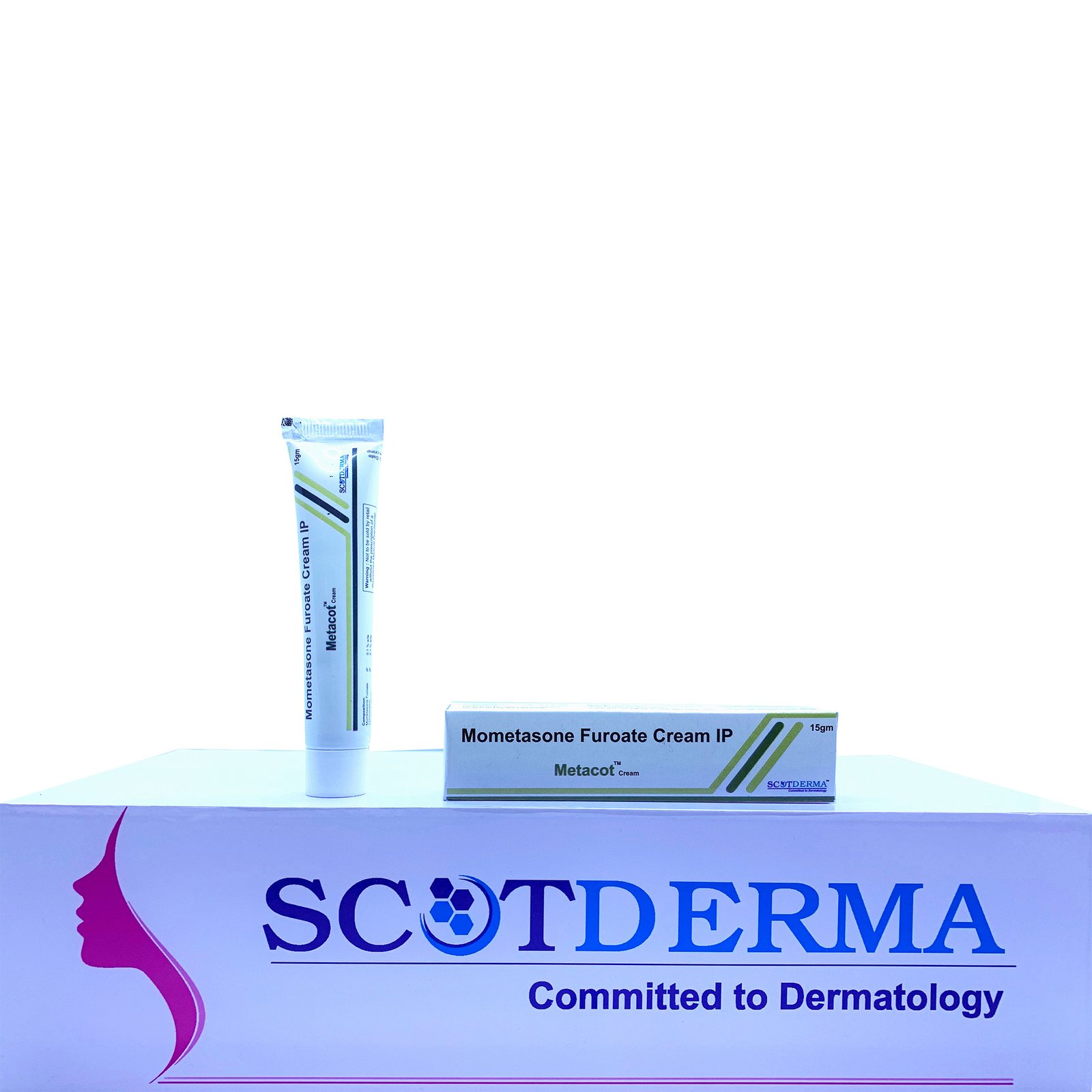 METACOT
The medication METACOT is quite useful in treating eczema, allergies, psoriasis, and rash conditions in the skin. The MOMETASONE reduces Inflammation, itching, and redness . Mometasone is a corticosteroid. METCOT is available in a number of forms including ointment, cream and lotion.
How to Use METACOT:
This medication is only for use in certain areas of the skin: do not use it on the face, groin, or underarms, or for diaper rash, unless your doctor is directed to do so. Before using, wash and dry your hands.
Clean the affected area and dry it. Apply a thin film of medication to the affected area once daily as directed by your doctor. Rub in gently.
Unless your doctor has instructed you to do so, do not cover the treated area with bandages or other dressings. Do not use tight-fitting diapers or plastic pants when used near the diaper area on an infant.
Enquire Now
Product catalog
© 2019 SCOT DERMA PRIVATE LIMITED. All Rights Reserved.