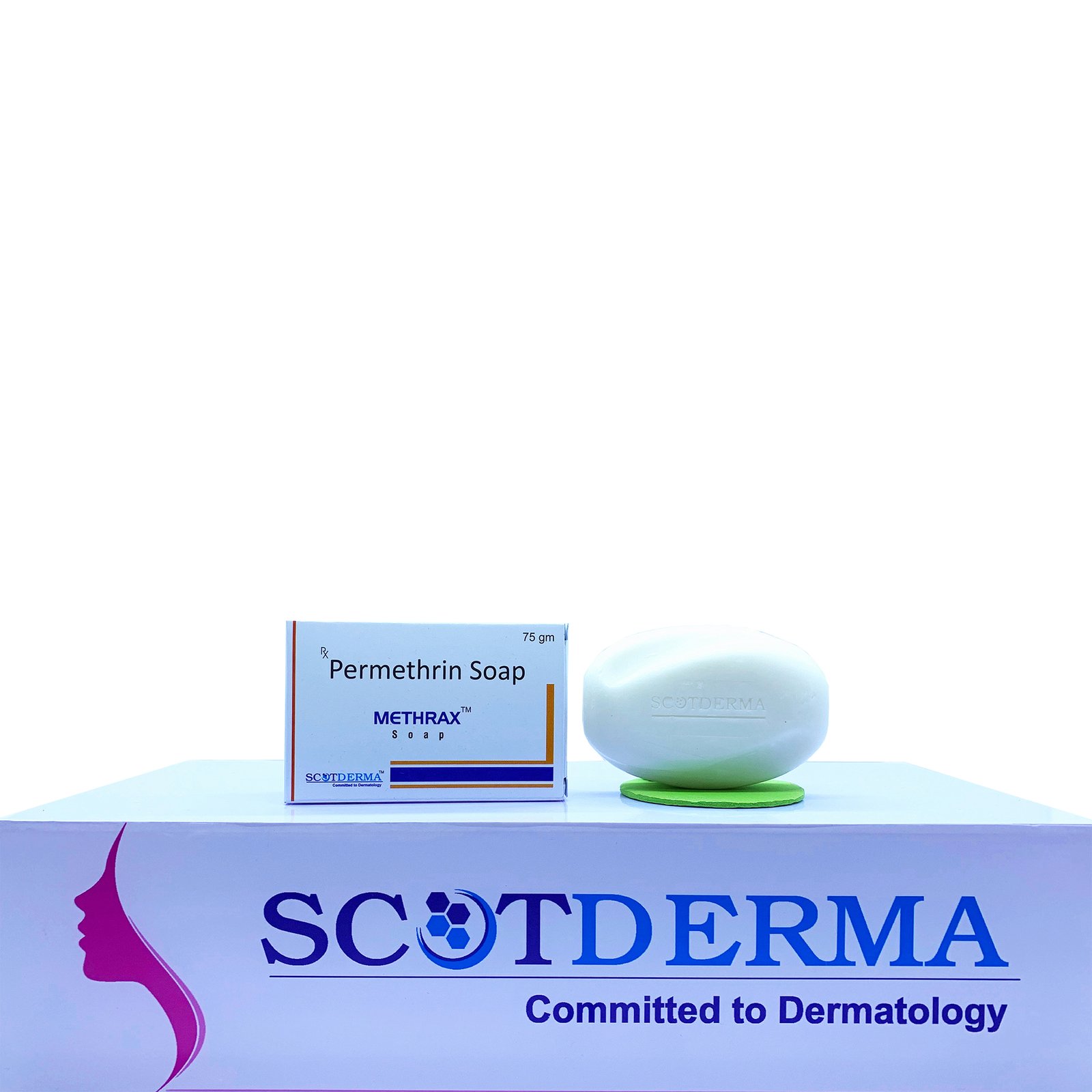 METHRAX
Permethrin soap is used for the treatment of scabies, a disease caused by tiny known as mites which irritates your skin. This medication belongs to the branch of drugs known as pyrethrins. When you are dealing with scabies you will intense itching, especially at bedtimes. This soap is only specialised for skin disorders. Apply it as soon as possible after prescribed by the doctor. METHRAX soap is widely prescribed by the doctors as it gives effective results when used for hygienic bath.
Sophisticated packaging material is used for the quality of the product. Use the soap at least for 2 weeks to get the effective results. Scot Derma is the leading marketer and supplier of the derma soaps.
Enquire Now
Product catalog
© 2019 SCOT DERMA PRIVATE LIMITED. All Rights Reserved.